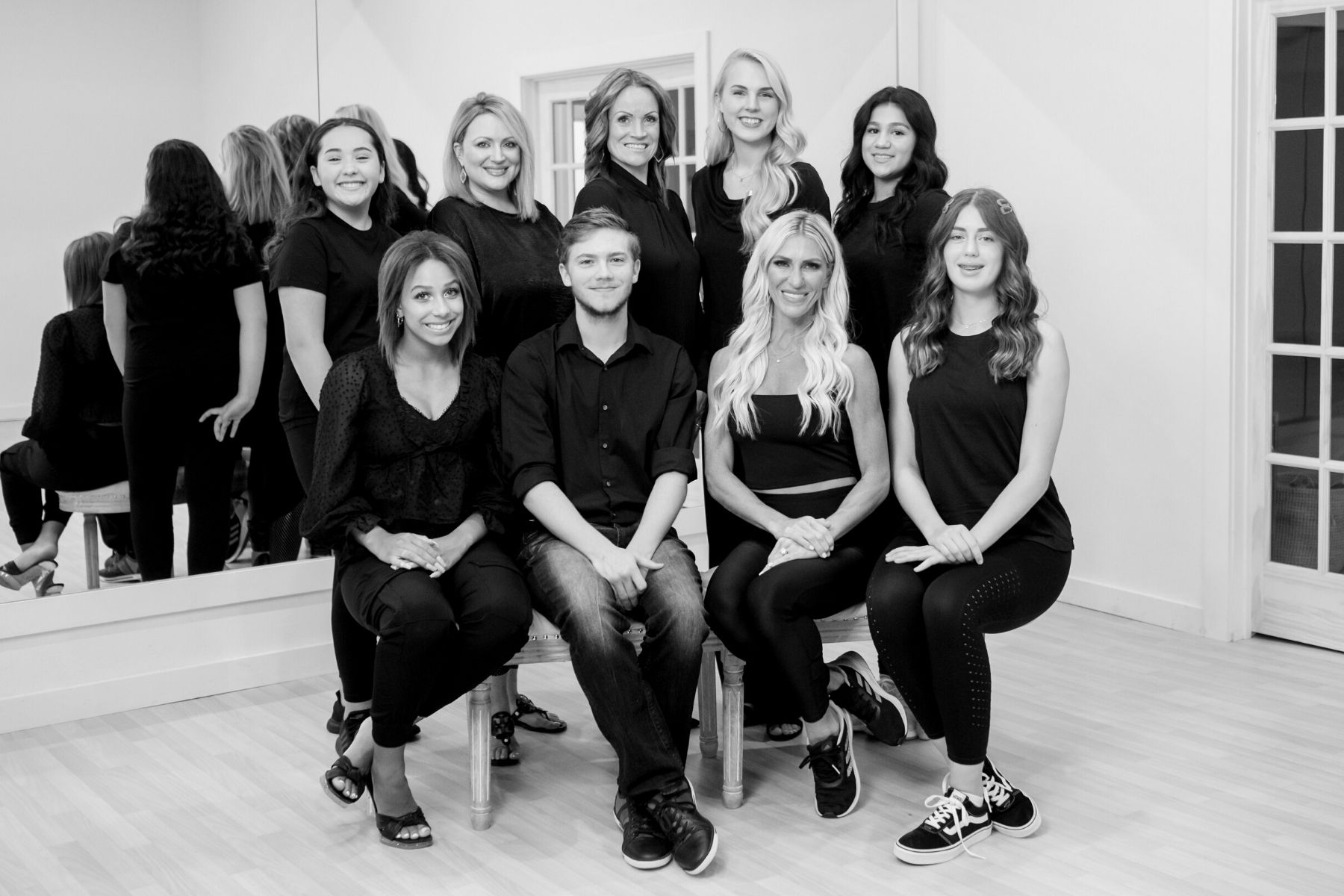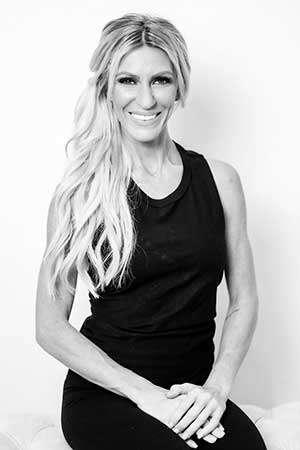 KELSEY TANNER
Owner & Director
A native of Louisiana, Kelsey Tanner started dancing at the age of 2 at her Mother's studio. "I literally grew up in a studio. I remember watching my mom for hours every day. I dreamed one day that I could be just like her!"
Kelsey is a former scholarship recipient from New York City Dance Alliance, Pulse, Nuvo, West Coast Dance Explosion, Tremaine, and Showbiz National Talent, Kelsey worked in the Summer Counselor Program at Broadway Dance Center in New York City, assisting for numerous professional teachers and choreographers including Mia Michaels and Brian Friedman. She has received Choreography Awards at West Coast Dance Explosion, Onstage New York, Showbiz National Talent, Dance Educators of America, and Primetime Talent.
Kelsey Tanner began her professional career at the age of 17. She was chosen, out of over 1000 dancers and choreographers, for Royal Caribbean's luxury fleets as Head Dance Captain and Choreographer.
After completing two contracts with Royal Caribbean, Kelsey moved to Los Angeles, California to further her career as a dancer, singer, and actress. It was there that Kelsey was chosen to be a part of Team Bruno on the hit ABC show, Dance War: Bruno vs. Carrie Ann. Team Bruno was announced the winning team after eight amazing episodes, rewarding them a recording contract with Hollywood Records.
From there Kelsey's career began to take off which landed her dancing for major artists which include Beyoncé, Jennifer Lopez, Katy Perry, Jessie J, Taylor Swift, Britney Spears, The Pussycat Dolls, Catherine Zeta-Jones, Hugh Jackman, Kristen Chenoweth, Adam Shankman, Jamie Lee-Curtis and many more. She has worked on two major films, which include: "Entourage," "Shrek the 4th" and "Family Wedding" with Academy Award winner, Forrest Whitaker.
Kelsey was chosen personally by Mattel to perform as "Barbie" in Washington D.C., which premiered the 50th Anniversary Doll and Dress to the President of the United States. While in Los Angeles she made many appearances on Dancing With The Stars and toured for 3 seasons with the show. Her professional expertise gives the students at JK Dance Center the opportunity to obtain dance knowledge unlike any other in our community.
"I am passionate about my work and my students! I love to see them grow into these amazing dancers. Let them praise His name with DANCING!"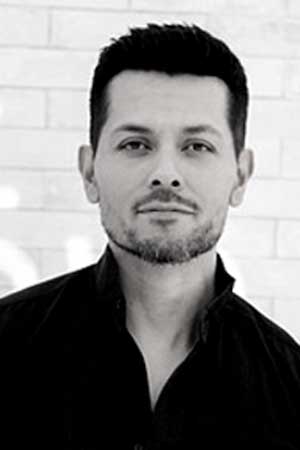 PAUL BARRIS
Instructor & Choreographer
A native of Los Angeles, Paul Barris started dancing at the age of 9 in a manners and etiquette class called Cotillion. He quickly found his passion and talent and continued training throughout his childhood when he was offered a ballroom dancing scholarship from Brigham Young University. While attending school he achieved numerous awards including winning the United States Ballroom Ten Dance Championships and winning the British Open Latin Formation Championships. From there he moved to New York City to train at the prestigious Kaiser Dance Academy where he adapted his new style and technique from the rigorous Russian training.
Upon returning to Los Angeles, Paul quickly entered into the entertainment business. With his imaginative and expressive technique, Paul became a world renowned Latin dancer and choreographer and won numerous competitions including the World Latin and Salsa Dance Championships. He has captivated audiences with his unique style in many commercials, films, and television shows. Some of his credits include Dancing With The Stars, So You Think You Can Dance, Bailando Por Un Sueño, and ¡Mira Quien Baila! Commercial campaigns include: AT&T, McDonald's, Heineken, Wendy's, Old Navy and Audi to name a few.
Paul has also had the privilege of working with other great musical artists such as Jennifer Lopez, Justin Timberlake, The Pussycat Dolls, Prince Royce, and Andrea Bocelli. One of his most recent accomplishments was artistically directing and choreographing for Televisa's "Bailando Por Un Sueño" in Mexico City.
Instagram: paulbarris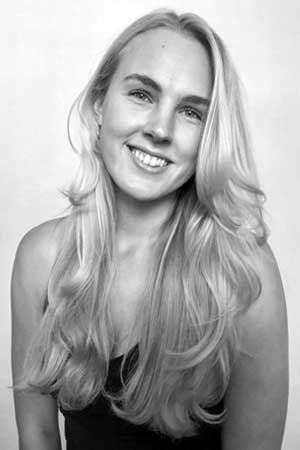 PEKABU WHISENHUNT
Instructor & Choreographer
Pekabu Whisenhunt has been dancing most of her life but found a love for teaching dance when she started assisting her instructors at her hometown studio at age 14. While a student, she competed at the student level in competitions in the DFW area and attended dance conventions and intensives including Tremaine and The Pulse conventions throughout the year as well as summer intensives at Ballet Magnificat.
At age 18 she decided to pursue Ballroom dancing and began her professional career at Arthur Murray Dance Studios in Fort Worth, TX teaching Ballroom, Latin, Western, Swing, and Social dance styles to adults and children. While working as an instructor she was able to learn from top dancers in the Ballroom Dance industry and competed at the professional level and with her students in both Ballroom and Latin dances.
After meeting her husband and moving back to her hometown, Pekabu started her own ballroom dance studio teaching couples, singles, and wedding parties. Her husband's work eventually called them out to Midland, however, so she closed up shop and they headed west. Pekabu is thrilled to join the JK Dance Center teaching staff here in Midland and again have the opportunity to share her love of dance with her students.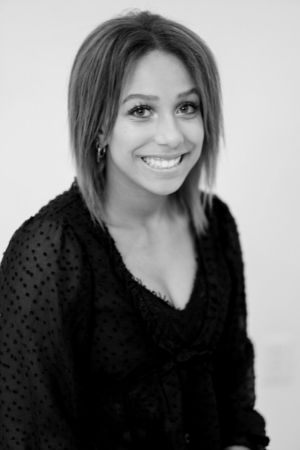 MYA MUTH
Instructor
Mya started dancing as soon as she could walk, basically lived at the studio, and was at her first competition by age 2. At that first competition, she quickly realized she could get a standing ovation from the crowd. She has danced for 15 years all over the country with various companies and conventions. From Los Angeles, to Canada, to Florida, she has been able to take classes from the best. She hopes to continue her dance career and is excited to see what the future holds.
She has been awarded over 20 scholarships throughout the years. Some of which include: Joffrey Ballet, UCA Cheerleading, 24/Seven Non-Stop Dancer, Nuvo, and The Hollywood Summer Tour. Additionally, she has won many awards and was the overall scoring soloist at multiple competitions. Specifically, Celebration Talent's Dancer of the Year Finalist, Spotlight's Diamond Reward recipient, and numerous judges choice awards, such as the "intentions" and "technique" awards.
She has had the opportunity to work with and perform with exceptional companies like Art of Movement's pre professional program, Studio 89, and Midland Festival Ballet. She loves getting to travel nationally to train with the country's top dancers and choreographers for performances. Some of her favorite productions and ballets she has danced in are The Nutcracker, Cinderella, and Sleeping Beauty.
She excels both in and out of the studio while maintaining high grades and is a member of the National Honor Society and National French Honor Society. Furthermore, she enjoys to work as an ambassador for Apolla Performance. She is grateful to now be able to work with the staff and students at JK.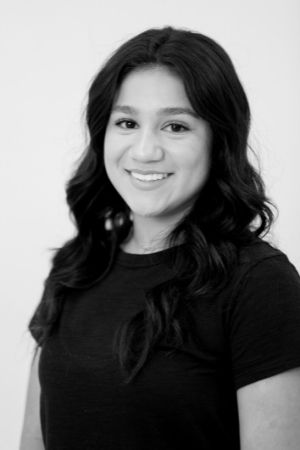 ABBI CASTILLO
Instructor & Choreographer
Abbi Castillo is 16 and is currently a junior at Midland High school. Abbi has been dancing since she was 2 years old. She joined The JK Dance family at the end of last year and instantly felt right at home!
Abbi was happy to get to be a part of the studio's summer camps where she could share her love and passion for dance with the kids. She is excited to be on the first JK Dance Team and is looking forward to see what God has planned for her!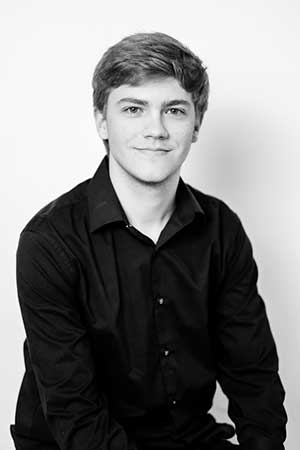 RYAN HOYT
Instructor & Choreographer
JK Dance Center is welcoming their new staff member, Ryan Hoyt. Ryan is a native of Midland, Texas, has graduated from Midland Christian Academy, and is now a full time college student. He has been performing with JK Dance Center for 3 years.
Ryan has trained in all Ballroom Dance subjects and is so excited to share his knowledge with our students. If you are wanting to learn Country 2-step, he is definitely your guy.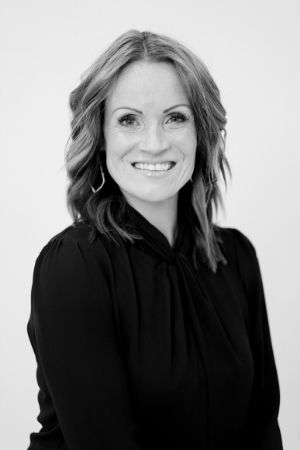 ASHLI MUTH
Instructor
Ashli has trained in lyrical, modern, pointe, jazz, hip-hop, tap, pilates and yoga. She finds and has found great joy in developing young dancers' talents and abilities for over 22 years now. When she lived in Los Angeles, CA she had the opportunity to train with some of L.A.'s top instructors and choreographers. She furthered her dance education while taking class at the Edge and Millenium while also earning her Associate of Arts Degree at the Fashion Institute of Design and Merchandising. She refined her sense of style while working on the television set of EXTRA, multiple photo shoots and dressing models for fashion shows such as Celine and Mercedes Benz.
After Ashli graduated she moved back to Utah where she was brought in to co-coach the local high school drill team. She also taught and choreographed at the local dance studio. She was key in advancing their technique and building beautiful dancers. She later co-directed AA Dance Academy. Ashli enjoyed being the Owner/Artistic Director and sharing her talents with the community when she launched Studio 89 in Utah. Numerous awards and tittles have been awarded for the pieces that were specifically choreographed for her performing team, solos, duos, trios, high school dance/drill teams and pageants, including Judges choice award for "Best Overall Studio." Performance opportunities have been in community events, recitals, competitions, and the professionally televised Stadium of Fire. She continues learning and encourages her students to further their training by attending camps, workshops, conventions, and master classes. She has been able to learn from Joe Tremaine, Chris Judd, Shane Sparks, Bonny Story, tWitch, Travis Wall, Sonya Tayeh, and Stacey Tookey, to name a few. Her experience as a judge for Southern Utah Regional Sterling Scholar dance competition, team and individual competition for America On Stage in St. George UT, as well as other auditioning placements for surrounding area teams has aided in the growth to appreciate the art even more and from a different perspective.
When she married she was happy to expand Studio 89 to another location in North Dakota. A handful of years later and her husbands job transfer brought their family to Midland. She enjoys living in an area that appreciates and supports the arts. Ashli has also had the opportunity to do private dance workshops for high schools, teams & studios. She finds much joy in directing, instructing, choreographing, sharing the love of dance & inspiring others to become better. She strives for excellence with keeping the importance of proper dance technique, heart, leaving a lasting impression on the audience, being up to date with style, continually advancing, making pieces more than just a number, but a memorable piece of art. It brings much joy to her as now this journey has come full circle and gets to work alongside her daughter traveling to do intensives and also teaching weekly classes at J/K Dance Center. They are both thrilled to be a part of such a wonderful studio! Ashli loves spending quality family time with her supportive husband and two kids experiencing life and making memories.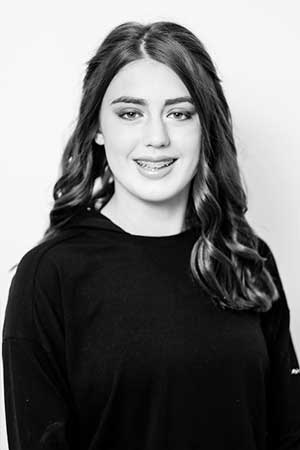 LILLY KATE JOHNSON
Assistant
Lilly Kate has been dancing for over 10 years. Lilly currently attends Midland Classical Academy, studies dance, and attends classes every day of the week She started off as a student at JK Dance Center and quickly worked her way to becoming our main Teacher's Assistant. Lilly Kate has performed in shows such as, The Nutcracker, Le Rêve, Mystique, Wonderland, and many more. Her experience in all styles of dance makes her a wonderful assistant teacher.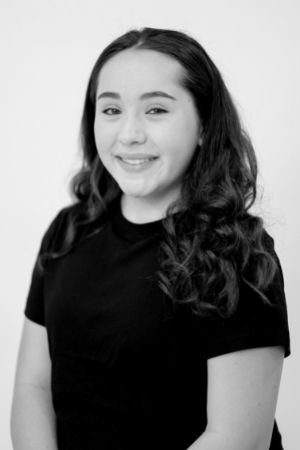 EMONI NIETO
Assistant
Emoni is originally from El Paso, Texas. She has lived in Midland for the past 10 years. Emoni has loved dancing and singing her whole life. Two years ago she found her saving grace at JK Dance Center to express all of her life battles through her dancing. JK has become her safe place where she continues to learn and grow her love of dance. Emoni is JK Dance Center's Sue Crew Scholarship recipient for 2021. She is excited to now be a part of the JK Staff family!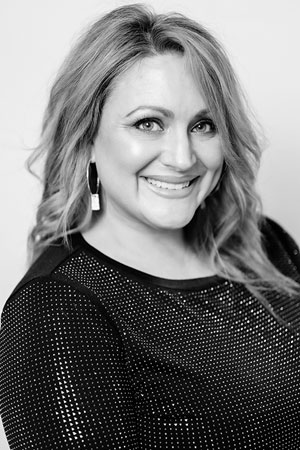 ASHLEE RICE
Artistic Director
Ashlee Rice was born and raised in Dallas, TX where her career in the beauty industry later began in 1999. She attended college prep boarding school all 4 years of high school outside Kansas City, MO. She was a theater major at the historic William Inge theater school in Independence, Kansas, where courses in Stage Makeup really blossomed into a desire to become a professional makeup artist.
After moving west to Midland, TX as the new business manager for Estee Lauder, she then became the on-site MUA for luxury women's boutique Julian Gold, working with such lines such as Paula Dorf, Darphin, La Prairie, Lancôme, and eventually helped introduce Jane Iredale into the cosmetic department.
Since, then, she has been awarded the 2014, 2015, and 2016 Best of Weddings by the Knot. Her makeup has been in broadcast and commercial work on documentaries about the oil industry, national television broadcast series such as 48 Hours and for other true crime reporters. Ashlee was also the assistant MUA to Kandy Glass for Austin Fashion Week, and coordinated the backstage makeup team for designers and Project Runway All-Star night 2015. Her makeup work has been used and featured for bridal editorials with Kayla Barker, Style Me Pretty, My Weddings Texas, The Knot, the historic Gage Hotel, and Society Texas. She has worked with recording artists such as Le Sorelle, Aaron Watson and Abi Music.
She is currently the West Texas regional makeup artist for jane iredale the skincare makeup, and sells the pharmaceutical grade mineral line at her makeup studio. Ashlee is also an Artisan Affiliate for the luxury brand Artis Brush. She specializes in makeup for bridal, boudoir, underwater, special occasion, fashion, editorial, HD broadcast, and Halloween special fx/costuming, as well as, art direction/design for photoshoots, and is even self taught at hand painted body art.
In 2019, Ashlee joined JK Dance Center as the new Assistant Creative Director alongside professional dancer, Kelsey Bourg Tanner. She continues to travel for destination projects and weddings, while she works with her base of clients in West Texas. Married with two children, Ashlee is currently working on her first Fiction novel under a pen name, and also writes for her makeup blog, "You Can't Make This Up".