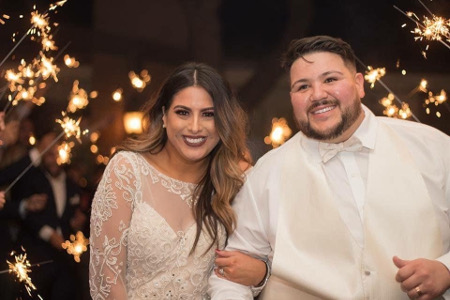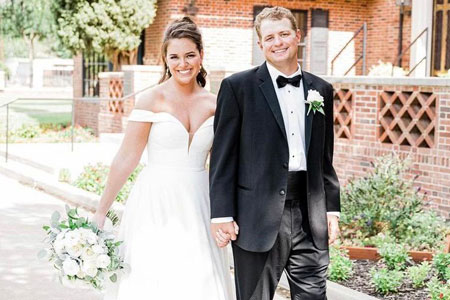 Wedding Choreography
At JK Dance Center, we know how special your first dance as a married couple is. Our dance instructors can make sure you are prepared for this unforgettable moment with a wedding dance routine designed just for you.
As masters of choreography, we customize memorable and impressive routines to the music and dance style of your choice. Each plan is tailored to fit your needs based on your schedule, budget, and expectations for your first dance. We take all factors into consideration including the size of the floor, type of music, dress, shoes, props, and everything else in between!
Let us make your wedding special and fun!
It is our mission to make sure that you are comfortable and confident with every step you take together on this truly special occasion. We'll make it the most fun part of the entire wedding planning process.
Need advice on music, or making some custom edits? We got all the bases covered! All you need to do is have the most memorable and fun day of your life. We can also help with basic social dancing, choreograph a group routine for the bridal party, or create a heartwarming dance with your parents.
Pricing
Due to the individuality of each dance, pricing will vary. To set up a one-on-one consultation with an instructor, please call us at (432) 262-0675 or visit us in the studio so that we may begin meeting your needs.
Kelsey was amazing at choreographing our first dance. I never thought that I could dance until I started taking lessons from her. She made sure we felt confident and comfortable in front of all of our guests. I would highly recommend JK Dance Center to choregraph your first dance!

JK Dance Center was so professional and made us look so good. We had so many people coming up to us after we finished, giving us compliments and asking how we learned to dance like that! If you want a knock-out first dance for your wedding you need to call JK Dance Center!

Kelsey and Ryan choreographed an amazing evening for my daughter's Quinceañera. Nya looked so confident out there dancing with her Court on her special night. The choreography was so unique and fit the personalities of every one that participated. Kelsey also choreographed the Father/Daughter dance for the night, and it was so sentimental and thoughtful. JK Dance Center was amazing!

I was so nervous about dancing in front of all of our guests until I met Kelsey. She made sure our First Dance was special and personalized just for the two of us. Kelsey had taken two people who had zero experience dancing, and turned us into this couple who could dance circles around everyone.

Choosing JK to choreograph my daughter's Quince was the best decision I ever made. Kelsey made the process so easy and even helped with a lot of the party planning because I had never done anything like that before. You would really be missing out if you didn't call Kelsey and have her help you with the Quincè. They will take good care of you.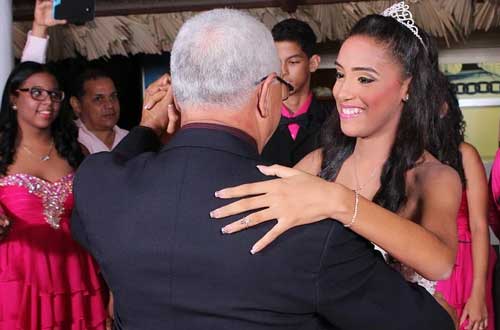 Quinceañera Choreography
Do you want to make your daughter's celebration of her 15th birthday a night to remember? Traditionally, the dance portion of the Quince includes a choreographed dance that is prepared and is considered one of the main events of the evening.
Let JK Dance Center make this tradition special by creating an unforgettable performance for the Corte de Honor, Father/Daughter, or even the Chambelanes. To set up a one-on-one consultation with an instructor about options for your Quinceañera, please call JKDC at (432) 262-0675 or visit us in the studio.