Summer Dance Classes - 2022 Schedule
July 5th- August 1st
**SCHEDULE IS TENTATIVE**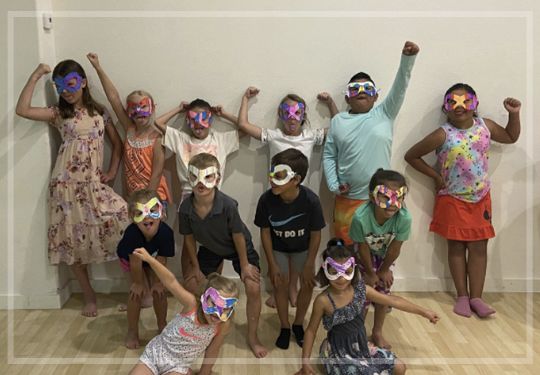 MONDAYS
| | | |
| --- | --- | --- |
| 4:15 PM - 5:15 PM | BALLET, TAP, JAZZ | 4-5 YEARS |
| 5:15 PM - 6:15 PM | BALLET, TAP, JAZZ | 6-7 YEARS |
| 6:15 PM - 7:15 PM | TECHNIQUE/STRETCHING | 8+ YEARS |
| 7:15 PM - 8:45 PM | BALLET + JAZZ | 8+ YEARS |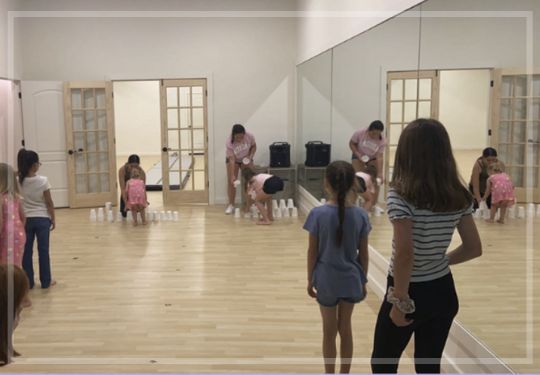 TUESDAYS
| | | |
| --- | --- | --- |
| 4:30 PM - 5:15 PM | LYRICAL | 8-11 YEARS |
| 5:15 PM - 6:00 PM | HIP HOP | 8-11 YEARS |
| 6:00 PM - 7:00 PM | LEAPS AND TURNS | 12+ YEARS |
| 7:00 PM - 8:00 PM | LYRICAL | 12+ YEARS |
| 8:00 PM - 9:00 PM | JAZZ | 12+ YEARS |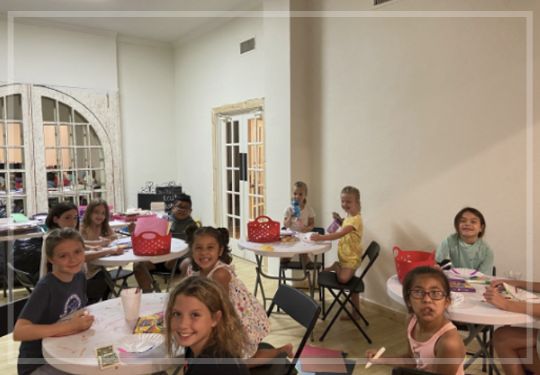 WEDNESDAYS
| | | |
| --- | --- | --- |
| 5:00 PM - 5:45 PM | BALLET, TAP, PRE- JAZZ | 2.5-3 YEARS |
| TBD | COMPETITION LEVEL 1 (TEACHER APPROVAL) | |
| TBD | COMPETITION LEVEL 2 (TEACHER APPROVAL) | |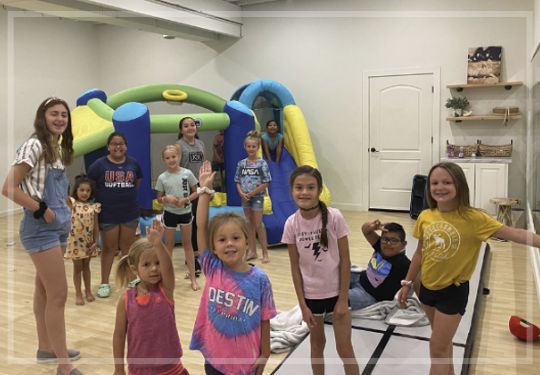 THURSDAYS
| | | |
| --- | --- | --- |
| 4:30 PM - 5:15 PM | TUMBLING | 2-6 YEARS |
| 4:30 PM - 5:30 PM | TUMBLING | 7 + YEARS |
| 5:30 PM - 6:00 PM | TINY TOT HIP-HOP | 2.5 - 4 YEARS |
| 5:30 PM - 6:15 PM | HIP-HOP | 5-7 YEARS |
| 6:15 PM - 7:15 PM | HIP-HOP | 12+ YEARS |
Summer Kids Fest 2022
July 6th- July 1st
OUR VISION
At our camps, our goal is for your children to have the time of their lives, learn, be active and creative. It also gives them so much to look forward to! Let them join us for a memorable, themed four week program.
ADD A BIT OF FUN!
Every day we will carpool to the park for games and activities. On Fridays we will go swimming at Miss Kelsey's pool and play water sports (release forms and waivers must be signed ahead of time).
All our camps include arts and crafts, fun games and activities, outdoor fun, swimming, and so much more!
PRICING
Half Day AM: $180/week
Only $10 An Hour!!
(8:00 Am-11:30 Am) *does Not Include Lunch
(Ages 3 & Up)
Half Day PM: $205/week
Only $10 An Hour!!
(11:30 Am-3:00 Pm) *includes Lunch
(Ages 5 & Up)
Full Day: $300/week
Less Than $10 An Hour
(8:00 Am-3:00 PM) *includes Lunch
(Ages 5 & Up)
4 WEEK PROGRAM
WEEK ONE: SPACE WEEK
BLAST out of this world! This week we will be learning all about the different planets, stars, and so much more! We will explore to infinity and beyond!!!
WEEK TWO: DISNEY WEEK
We will channel our inner Disney Characters. We will be making Disney crafts, playing games, eating food to make us strong, and many other activities!
WEEK THREE: OLYMPICS WEEK
During Olympics week we will be having all kinds of fun races while learning to work in teams. Kids will be experiencing friendly and supportive competition during relays.
WEEK FOUR: SPY WEEK
| spy with my little eye a new week of fun. During spy week kids will work together to overcome obstacles and relays, with much fun while doing it.